Blog Archives
So, today we see multiple bombs going off at the Boston Marathon.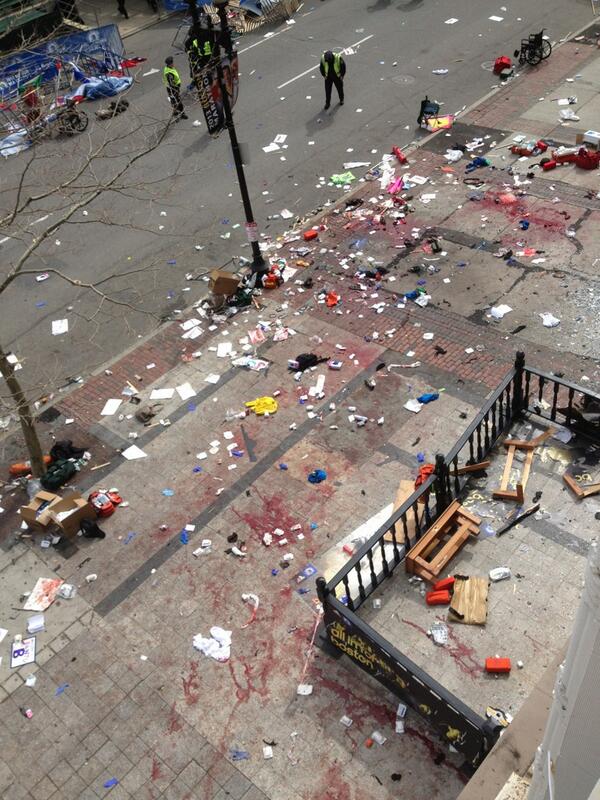 Also, earlier this week one of my fellow hosts at WeROAR was found dead. Details are sketchy, but he was 50ish and from what little I've gathered had no significant health issues. It may not mean a thing, may be pure coincidence, but from a totalitarian control freak's perspective, it's mighty damn convenient.

Folks, I'm still stuck here like a fly on flypaper. I'm not posting this stuff as a gimmick, but because I'm seriously creeped out. If there is a false flag op going on and a possible purge of loudmouths like me to take pressure off the goons, I'm easy meat.
PLEASE, can we get this fundraiser finished so I can at least reposition with my mom if necessary? I'm fully aware that no one owes me anything. I know a dietary change might well help me to some degree. But until I have the liberty that comes from the freedom of mobility, there isn't a single thing I can do about any of it at the moment.
I'd like to keep pointing out the facts for the American people in an effort to better this country for everyone's benefit…but right now I feel like I'm stuck on the railroad tracks with a train coming. I won't be very effective at that task if it squashes me, and just at the moment I'm feeling mighty squashable. If you've considered donating even a small amount, and/or telling your friends about this project, NOW would be a really opportune time.
Thanks to all of you who've contributed in one way or another to Get Glenn Mobile! for your part in raising the over $10,000 in hand; now we just need to finish the job.
Bitcoin Donation Address: 1N9FWbFhTQrmTTQwMYYMBoc4ymdXBKSg5L
Visit my Facebook page here
//